SR Films: DON'T Watch the Joker Trailer! (because the movie will be really good)
On April 2nd the year of our lord, 2019, a teaser trailer of Joker was unleashed unto the huddled masses. Whether you're a long time Batman fan, or if you really enjoyed that one movie from 2008, or if you're a casual movie enthusiast, I'm very confident that this iteration of the eponymous supervillain will be top notch entertainment; guaranteed to make you forget how poor and tired you really are. This is exactly why you shouldn't watch the trailer. If any of you are virgins, ask your elders how much difference a bit of patience really makes, and you'll understand my point. Personally, I try to avoid watching movie trailers altogether. For one thing, they may spoil awesome scenes and/or the actual story. More importantly, very few things in life truly compare to walking into a movie theater not knowing what you're going to see, and walking out in complete bliss. So why did I watch the trailer, you may ask? Well, for you of course. If you're still itching to watch the trailer, read its summary below first.
The few glimpses of the magnificent Joaquin Phoenix donning a purple suit looked awesome, and very similar to Heath Ledger's costume. The trailer expositions our protagonist in a sympathetic light: caring for his mother, trying to make people laugh, being abused by thugs of Gotham, and having a date with a potential love interest. His voice is kind, and expression sad. We're teased through a series of violent encounters and teary close-ups. All of this will surely escalate into an epic spectacle of the Clown Prince of Crime Rising. We even get to see the would-be Joker putting a smile on a very young, yet-to-be-named one percenter. The clip ends with a quote, "I used to think that, my life was a tragedy, but now I realize, it's a comedy". Traditionally speaking, the difference between a comedy and a tragedy is the ending. Tragedies usually end with a fatal downfall of the hero. Our protagonist is clearly on the rise. Don't worry, this isn't a true spoiler because his film will be about the journey, not destination. We will all witness the degeneracy (or evolution) of a humble lovable Arthur into the terrifying and mysterious Joker. Although the trailer was enjoyably riveting, it wasn't the thing that made me look forward to this movie at all.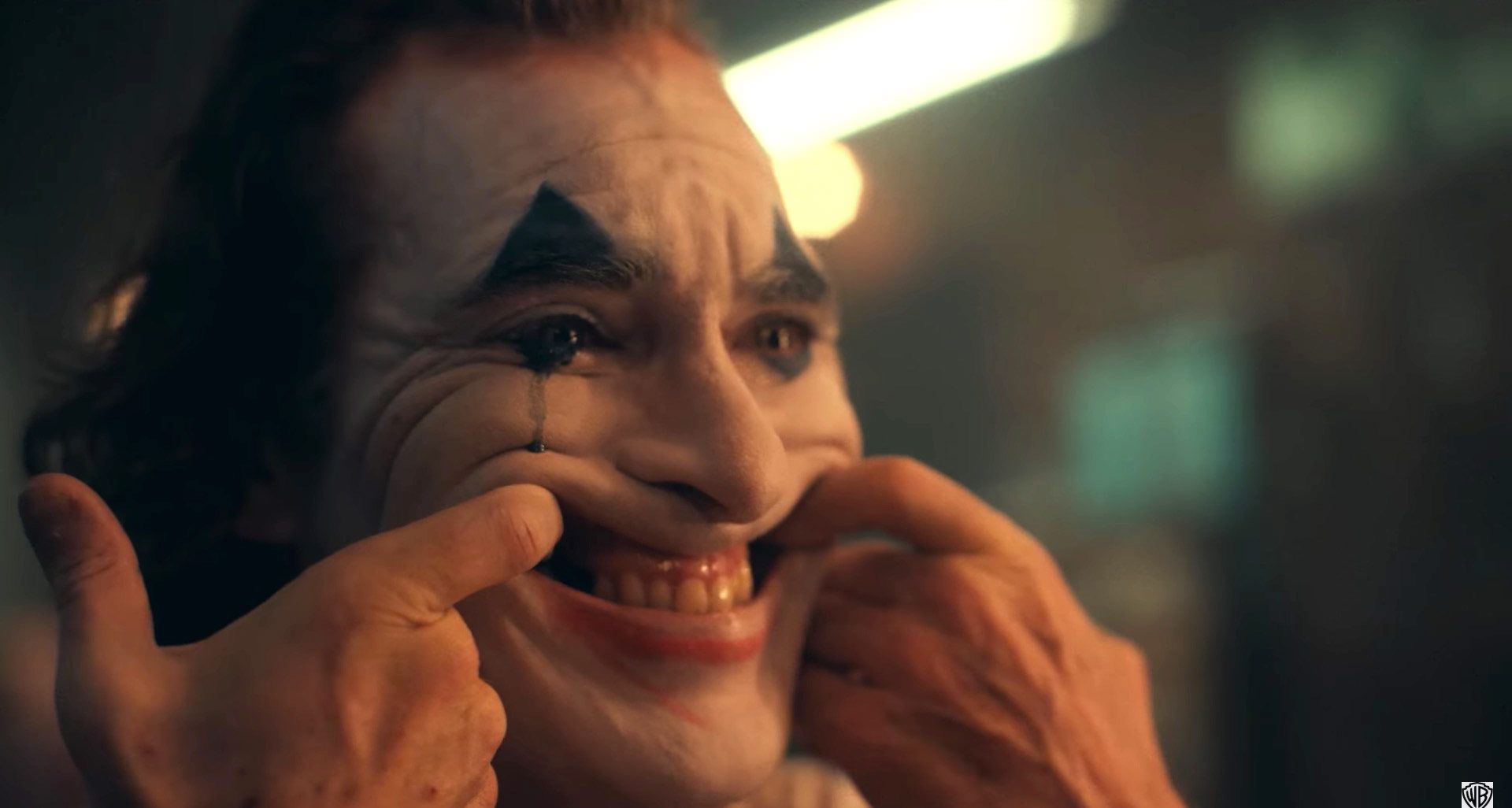 Being a bit of a movie geek, instead of watching trailers, I follow news and rumors that concern either filmmakers I like or franchises I care about. If I see things that indicate potential, I get tingly in all the right places. I'm sure I don't need to mention where and how DC films have been lacking of late, so when I first heard about this project I was quite skeptical. Nevertheless, I will fight anyone who doesn't agree that Joaquin Phoenix is one of the best Hollywood actors in alive. I later found out that the film is meant to be a stand-alone installment with an R-rating. If this news doesn't excite you, think Logan or Deadpool.  The director/writer, Todd Phillips, is known for The Hangover Trilogy and older comedies such as Old School. It's safe to say that the man knows how to make an R-rated movie. Overall, it seems like the film is made by a group of talented and battle-tested individuals. There are three chief reasons as to why I truly believe that Joker will be a great film: Logan, Deadpool, and Spiderman: Into the Spiderverse. These three films were unquestionably the best comic book movies since the Dark Knight. All of these three films have a common denominator: instead of being a part of a bigger franchise, they were stand-alones that built on what we all already know about the lead characters. A stand-alone film allows for greater creativity in a post-Avengers era. Creative freedom in tandem with willing and talented cast in crew, lead to great films.
Finally, after the relative commercial failure of Justice League, studio heads recognized that the next evolutionary step for comic book films are not sequel oriented popcorn flicks, but real films that are made well for the sake of being good films. I believe that Joker will be in the same league  with Logan, Deadpool, and Spiderman: Into the Spiderverse. 
This is Moses signing off, toodles.
If you're still set on watching the trailer (I'm telling you, don't do it!), it's linked below: