[Interview] Robert Henke's Lumière Debuts in Brooklyn
Musician and programmer Robert Henke, known for helping create Ableton Live and producing his own music in Monolake, recently brought his audiovisual site-specific laser performance Lumière to Brooklyn Masonic Temple for its United States debut as part of the month-long Red Bull Music Academy New York Festival. Sensible Reason took in the stellar presentation, and then asked Henke a few questions about the piece and his approach to music.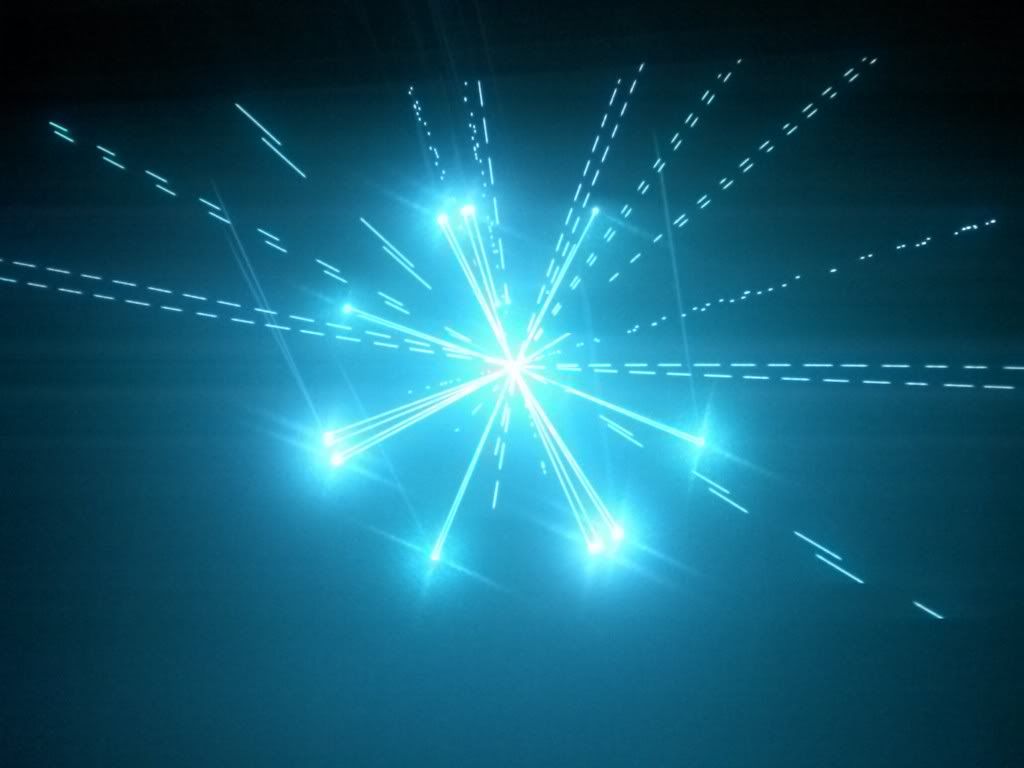 Do you consider yourself a musician who does programming or a programmer who makes music, and how do the sensibilities of each persona manifest in the other discipline?
I was struggling with this question for a long time. I came to the conclusion that in my profession, programming is part of the creative process. The motivation for writing software comes from the desire to create a specific tool for expression, and the result shapes what I am doing in the future and this reflects back to the evolution of the code. There are also common ideals involved in both disciplines such as logic, simplicity, elegance. The main challenge is how to deal with limited resources. I could go on working on my tools forever, but I need to force myself to work with what is there or I will never master it. At some point, the violin is built and needs to be played.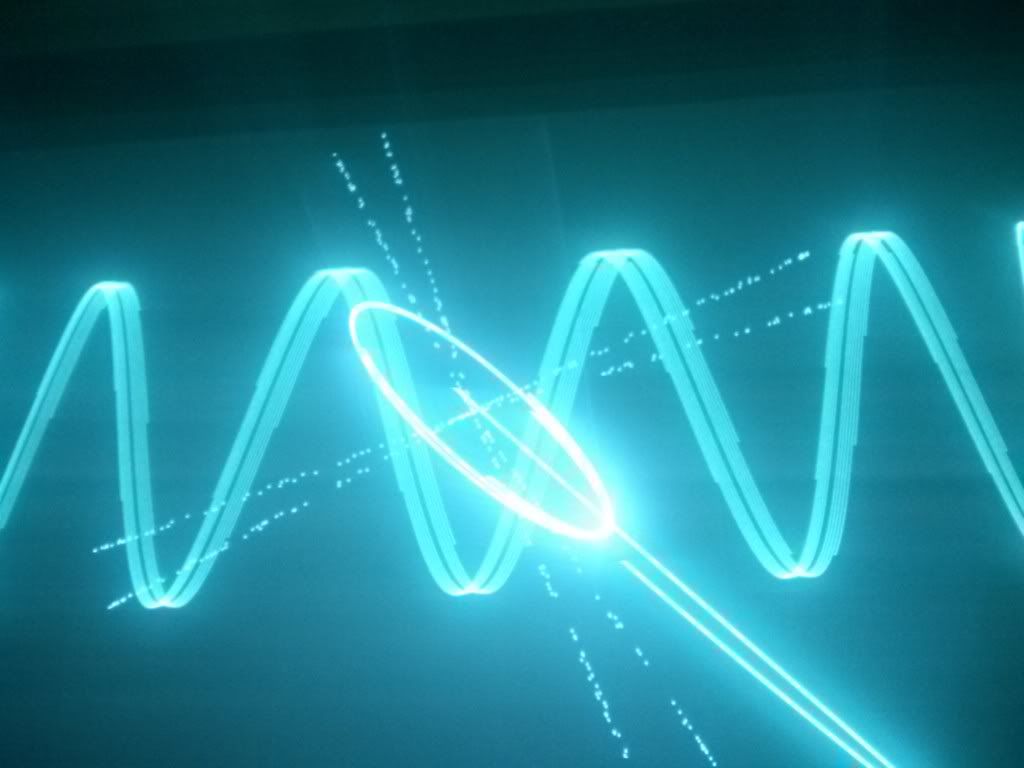 The inspiration behind Lumière is the interplay of light and darkness. How did this theme inspire the specifics, and how did you aim to get that across?
The theme emerged during my experiments with lasers. Those machines are capable of producing very bright beams of light, which I use to draw shapes. Unlike a video projection, black is not just less bright, it is really the complete absence of light. This incredible dynamic range can be used to play tricks with our perception. For instance, I can draw an expanding a square of light which seems to be even darker in its center than complete darkness. By exploring those effects, I create visual stimulations that completely transcend the physicality of a projection screen and a light source. Of course this implies that a room is really completely dark and that no one is staring into their mobile phone screens right in front of you. I try to educate my audience a bit by a short announcement prior to the show, and to my own surprise it works most of the time.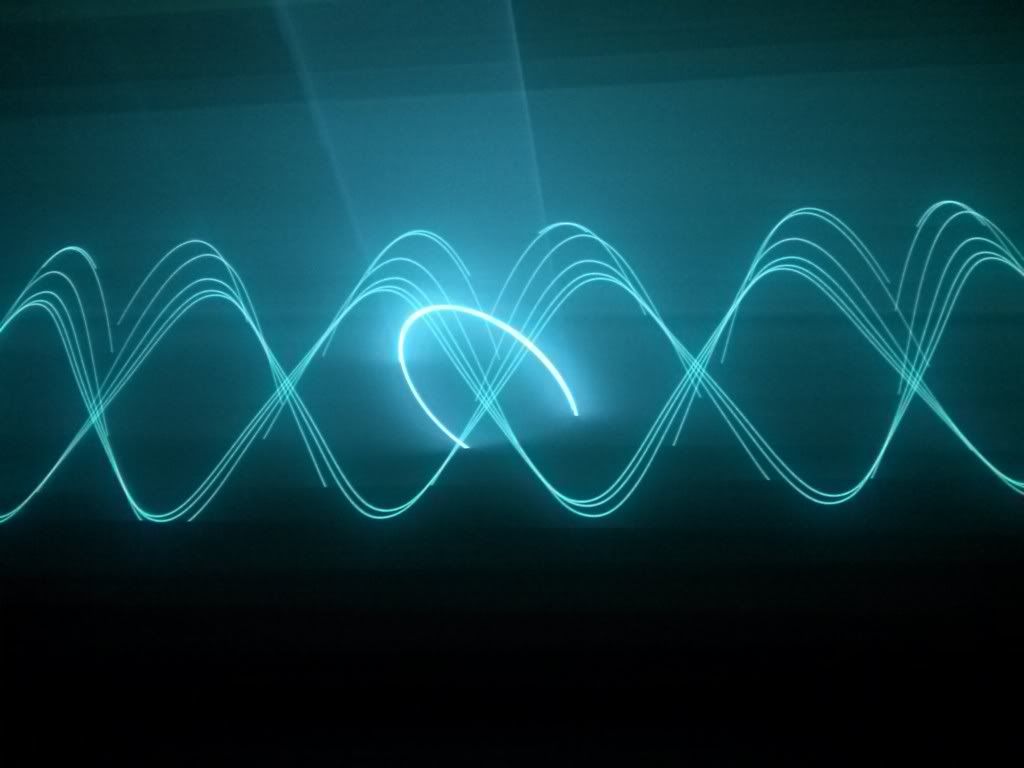 The only words in the piece are "LOVE" and "CODE" interspersed. What relation do those words have to the themes of the piece?
I started to explore fonts and letters simply because of their inherent graphical qualities. There is one piece that plays with random letters and numbers, just to provide the visual sensation of a known set of shapes used in a pure geometric fashion. With 'Love' and 'Code' it is a bit different. 'Love' is iconic in its own way, a universal word that can be understood – I assume – by pretty much everyone who sees the show, and there are plenty of common and personal connections to it. 'Code' in a way became an equally strong icon but with a much more twisted set of associations. So, what are the connections between love and code? Well, I leave this to the audience. For me, there are plenty.
How much of the piece is preprogrammed and how much is adjusted on the fly? How do you determine when to interject with programmed material?
I insist on the necessity to interact with my tools in real time; that's the one thing I can say for all my works, and it also inspired, of course, the creation of Ableton Live. A significant amount of work on Lumière went into the development of a framework that allows me to shape visual and sonic events on the fly, and without constant access to parameters via physical and tactile interfaces, not many exciting things would happen during a performance. That makes the success highly dependent on momentary luck and focus, but it also ensures each concert is unique and a direct result of an interaction between me, my tools, the room, and the audience. That's why I do it, to achieve a state of momentary resonance, where it all makes sense.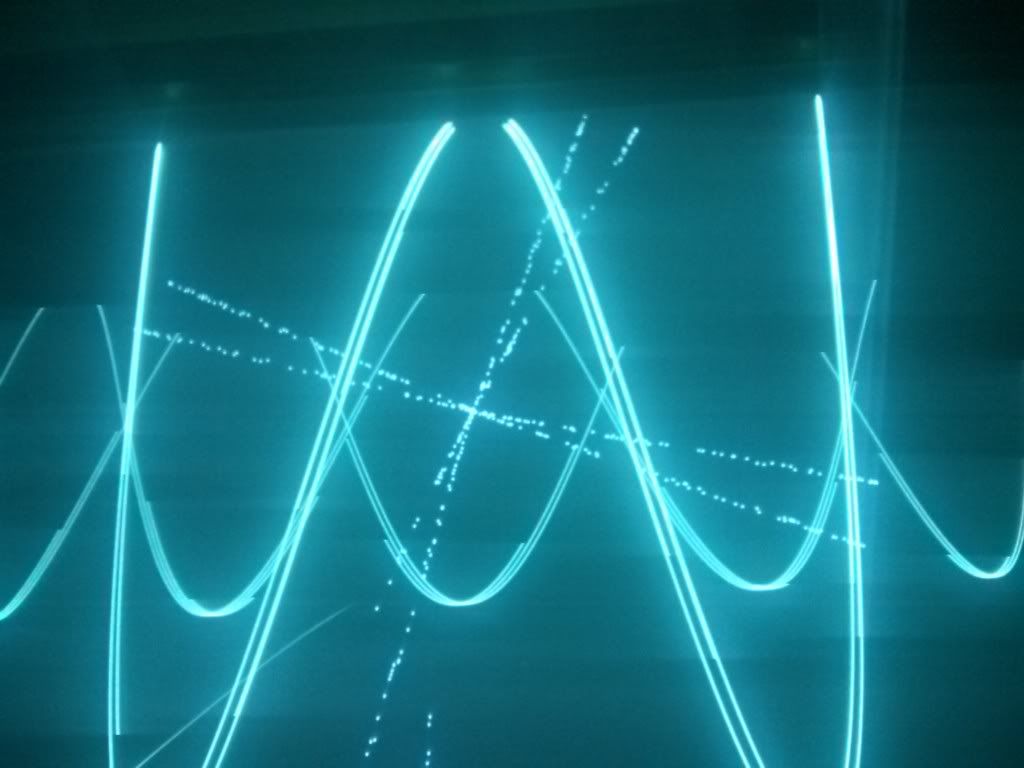 What changes are made to the piece in relation to venue, specifically the Masonic Temple?
I am not bound to a specific screen ratio or geometry, unlike with video. I adjust the visual components to make best use of every given space, and I play the show differently, depending on a given situation. At the Masonic Temple it was on the louder and rougher side, because I felt like playing it that way. Another show a few weeks earlier in a gothic church was much more quiet and slow.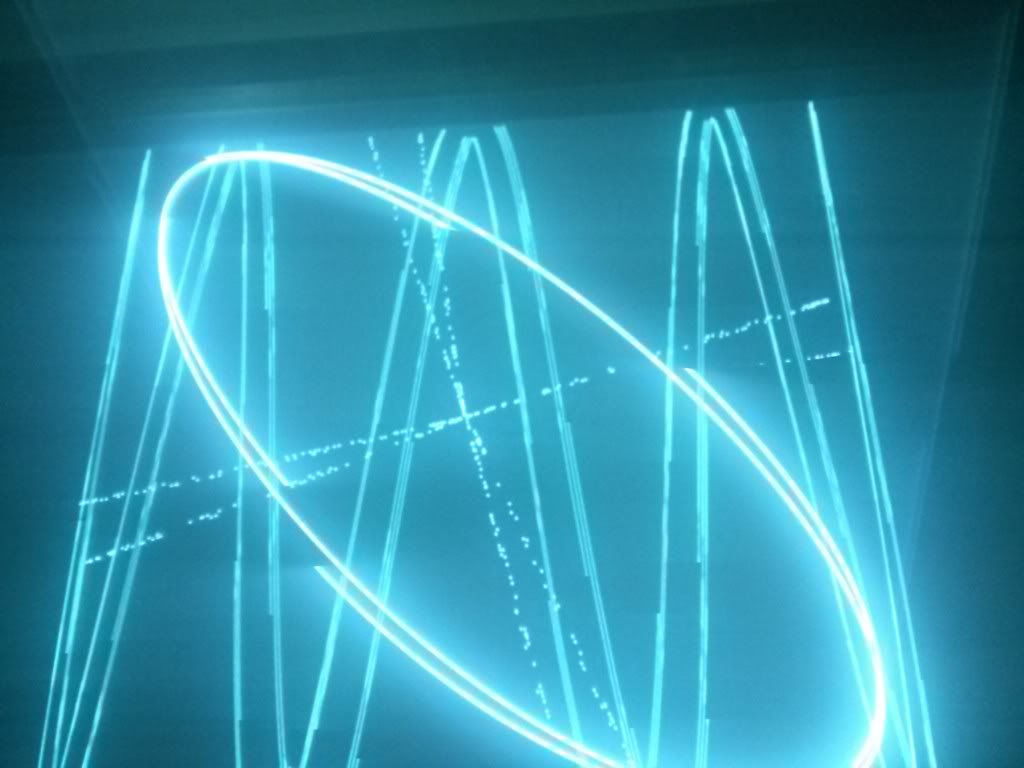 What other projects do you have in the works, and where do you find inspiration in general, be it music, art or otherwise?
I work on a new version of Fundamental Forces, an audiovisual piece with Tarik Barri, which is going to be presented at IRCAM in Paris on June 12th, and I would love to find time to finish several Monolake tracks that I sketched this winter. And I really would like to work much more on updating Lumière. I have played it now eight times in total, and I have a lot of ideas and desires of how to develop it further.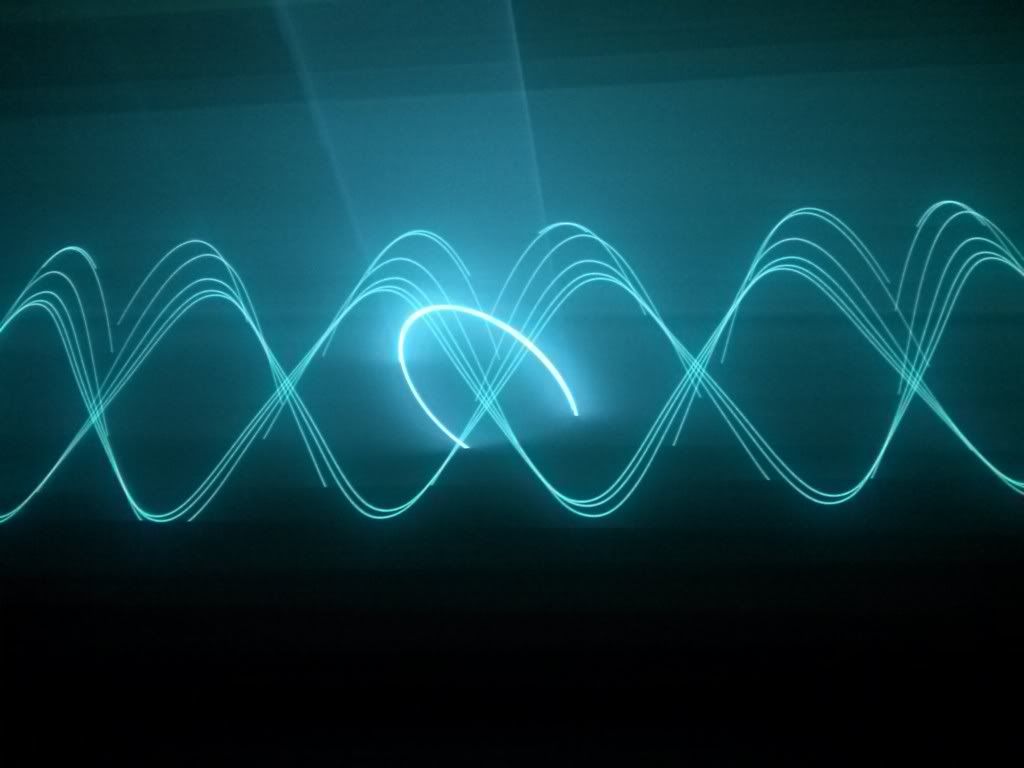 What music are you currently listening to and what is one (or more) of your most memorable live music experiences, by both yourself and other artists?
I am not listening to much music anymore. Mostly I enjoy going to concerts and I am open to a huge variety of music. Two of the most remarkable performances I saw in the last year were Mika Vainio and Tristan Perich. Both are masters in doing things with very limited equipment and based on simple concepts and ideas, but somehow managed to add magic way beyond what I expected. For myself, I am very happy that each time I perform Lumière, I get a deeper understanding of what I actually created with this piece. I start to see what I might be able to achieve if I continue in this direction and I will do so. That's very exciting.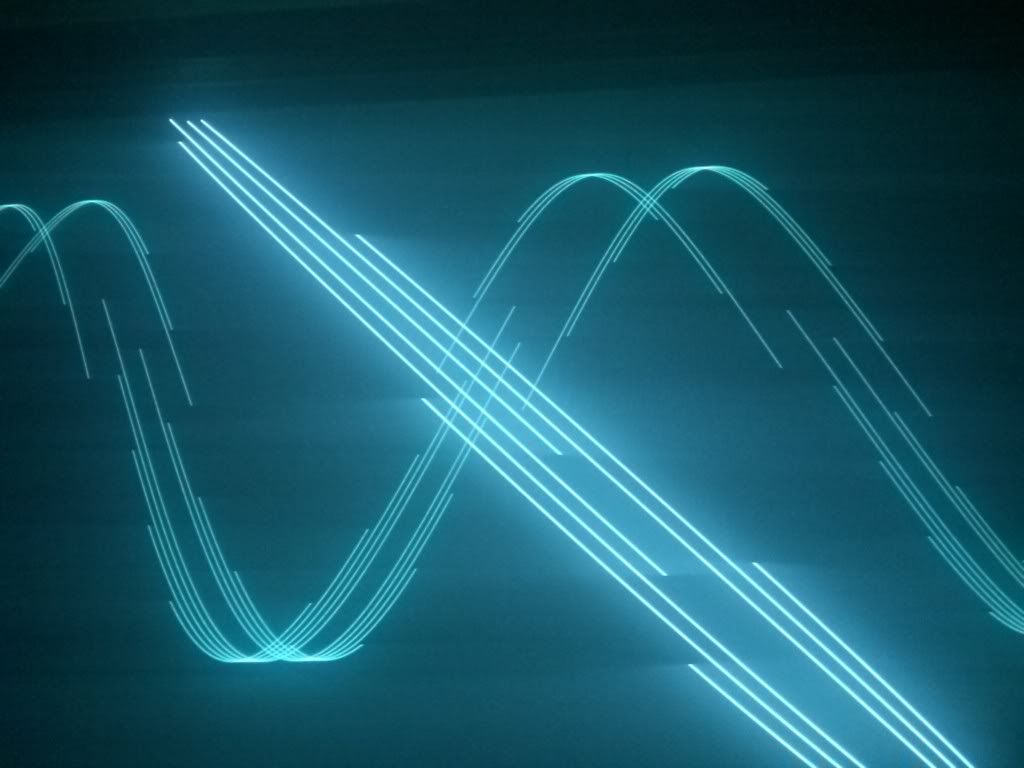 What new programs or technology, musical or otherwise, are currently exciting you?
Nothing. I am happy that I have more tools now than I can ever master, and I do not feel the need anymore to be up-to-date. Well, maybe the fact that lasers became small enough to be carried in airplanes and do not need water cooling anymore makes me happy, too. I could not have done Lumière fifteen years ago.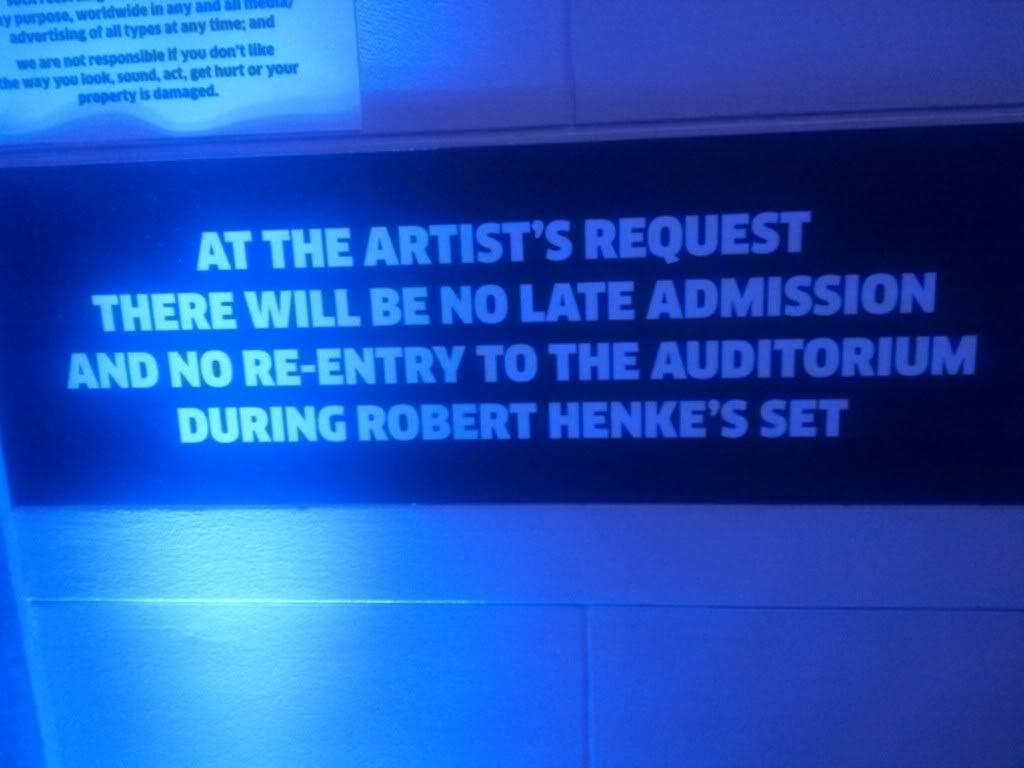 As for the show itself, it was quite the spectacle, accomplishing exactly the type of magic Henke set out to create. Henke introduced the show with a request for the audience to keep their phones off, so as to better experience the titular light. The respectful crowd acquiesced and was treated to a rare performance devoid of electronic interference as Henke retreated to the balcony to control the action from above.
The lasers used were of such a high intensity that the abstract images created on the giant screen were burned into retinas momentarily, echoing the persistence of vision necessary to create the magic of film, from which this production also seemed to draw inspiration. Earplugs were readily available at the door, but sunglasses might have also served an equally protective purpose.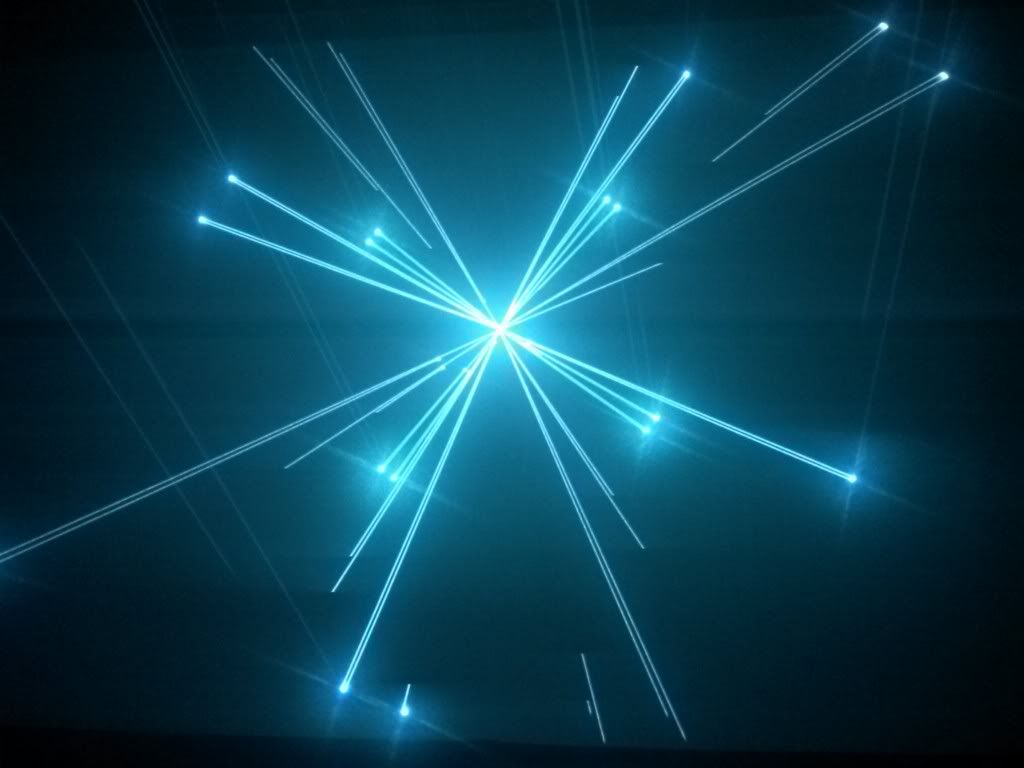 Both the lights and the music began slowly, lulling the audience into a trance with hypnotic drones and intermittent flashes, a futuristic Morse code. Soon lasers began to form shapes, a box abetted by clicking emulated the reel and feel of a film projector, though no discernible images emerged. Lumière was also the name of one of the earliest filmmakers who played around with the technology to play tricks on the audience, most famously with 1902's A Trip To The Moon.
Henke, too, seems to delight in toying with sensory perception. Rhythm samples often feature echoes and fully computerized sounds pass for lifelike acoustics. Bright white lasers appear and disappear, creating the illusion of nonexistent colors in their wake. An hour-long performance stretches beyond the confines of convention, yet ends all too soon. The human versus machine theme is apparent. The only discernible words displayed are "LOVE" and "CODE," and appear linked to each other, shifting in and out of random numbers. This interplay of emotion and computerization is both the means and the end of the quixotic narrative, if one exists at all.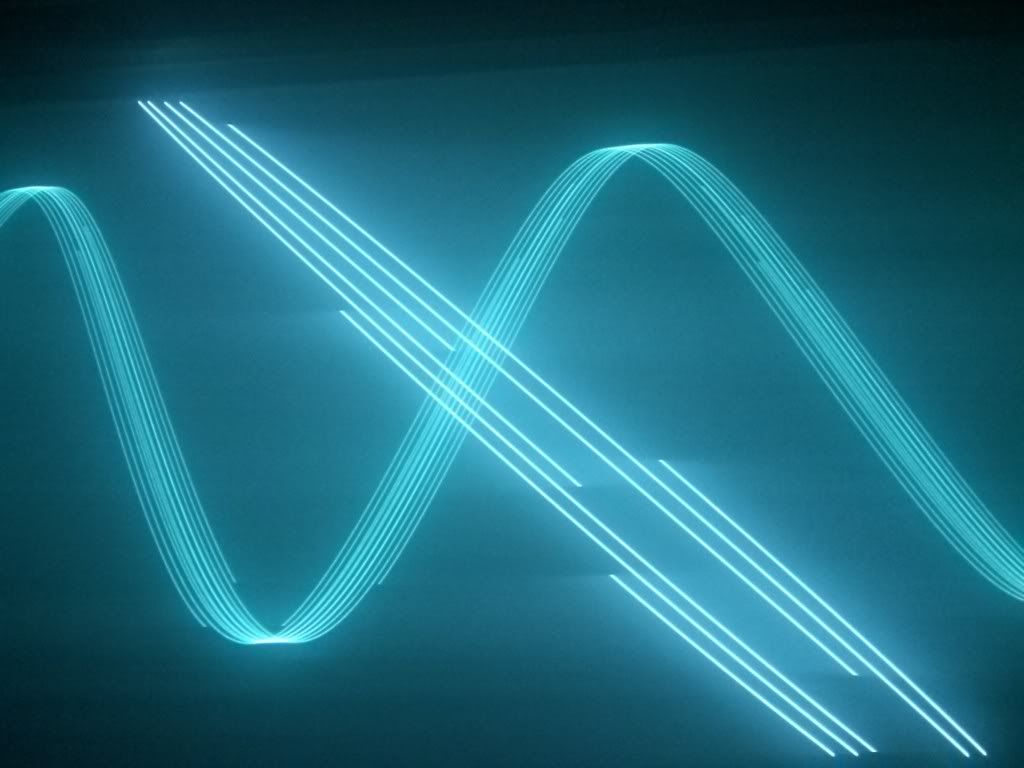 At least one audience member fainted, for reasons unknown, but still served to underline the stark visceral nature of the performance. When it was over, attendees were treated to a final psychedelic swirl of lasers in various shapes and sizes, perfect for social media. But the feeling exiting the auditorium and entering the lobby was slightly disconcerting. Lumière attempted, as many productions do, to construct an alternate reality and succeeded where others generally fall short. The abrupt return to our own reality was jarring. Shades of gray replaced stark black and light, and muted sounds crept in where omnipresent bass drones once reigned.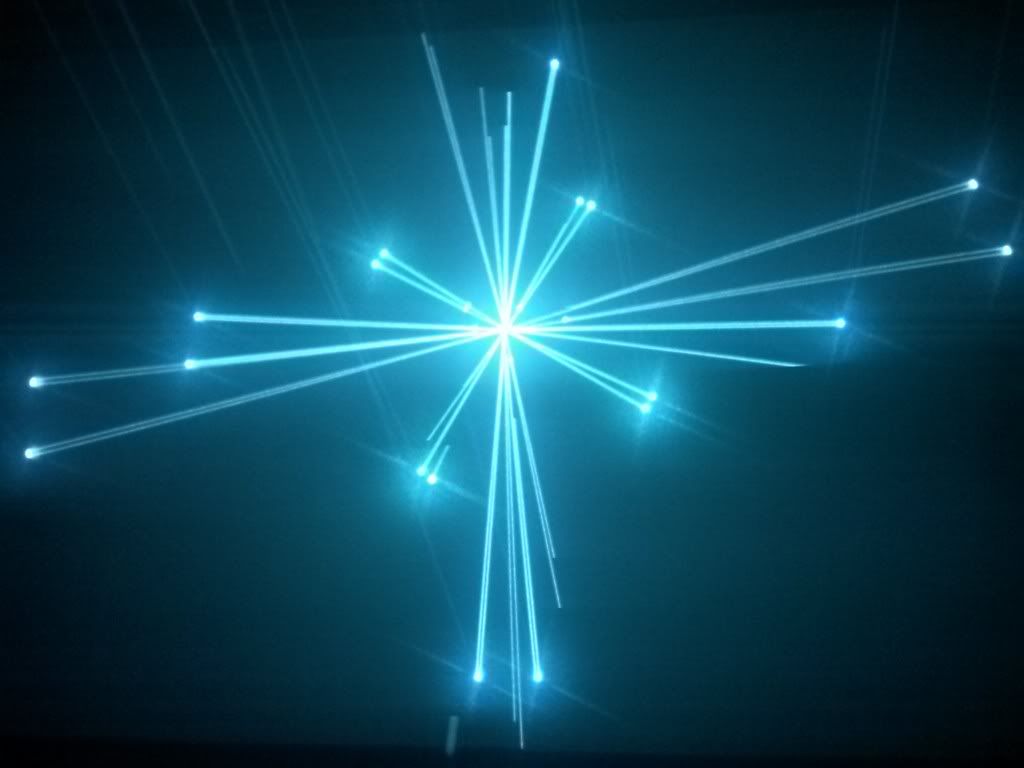 The Haxan Cloak, in a reversal of usual lineups, played after Henke, and managed to coax even darker and more foreboding audio tones from his equipment perched in the standard location atop the stage. But, though he matched the post-apocalyptic ambience of Lumière, he could do little to match the immersive nature of the headliner's allure.
Related Posts
Yes, that is right, Hyperion Music and Arts Festival is approaching fast. Before "less than three weeks" becomes "tomorrow" there are a few things that Hyperion-goers need to know. First ...
READ MORE