How Marijuana May Influence The 2016 Election (Huff Post)
By Matt Sledge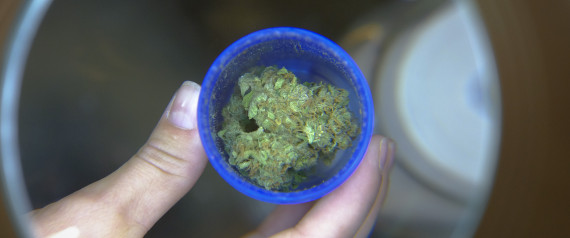 President Barack Obama made waves on Sunday when he admitted what for millions of Americans counts as the obvious: That marijuana is no more dangerous than alcohol.
Obama's remarks were step in his apparent "evolution" on marijuana. In the meantime, the public is leading the way, with a majority of Americans already favoring full legalization. That means pro-pot campaigners are looking ahead to 2016, shaping up to be the next big year for recreational pot.
Activists will be pushing legalization ballot measures in Arizona, California, Massachusetts, Maine, Montana and Nevada. Already, they are making an offer to political candidates: Embrace legalized pot and win over a chunk of the youth vote, or else. Some Democrats, meanwhile, are taking another lesson from Colorado and Washington: In 2012, marijuana got a greater percentage of the vote in both states than Obama.
"It appears having marijuana-related initiatives on the ballot produce a greater turnout among younger voters," Mason Tvert, communications director for the Marijuana Policy Project, said in an email. "If a candidate takes a position against marijuana policy reform, or if they choose to ignore it, they shouldn't be surprised when those younger voters choose not to vote for them."
If a candidate comes out against legalization in 2016, said Colorado Democratic consultant Jill Hanauer, "it will be to their peril, because millennials will be such huge segment of the voting public in 2016 … they're going to lose a huge segment of the voting public for good if they try to stop what's happening in American culture."
The data around marijuana and the youth vote is murky, but there is some to support the point made by Hanauer and Tvert. Exit polls conducted in all three states with 2012 legalization referendums — Colorado, Oregon, and Washington — found 5 percent to 12 percent increases in voting by people ages 18 to 29.
People ages 18 to 34 favor legalization by as much as 64 percent, compared with 31 percent for the 65-and-up crowd.
Democrats are far more likely than Republicans to support legalization. That means the issue will likely be far more significant in Democratic primaries than in Republican primaries.
But Democratic operatives are also mulling a more radical prospect: Could pot in 2016 essentially be gay marriage in 2004, in reverse — a wedge issue Democrats put on the ballot to drive up their presidential turnout?
READ MORE OF THIS HUFFINGTON POST ARTICLE HERE.