Brooklyn Mirage Set For Massive Run With Saga, J. Cole, & The Cityfox Experience For 4th Of July
We're steadily locked in the summer of The Brooklyn MIrage. The massive compound in Williamsburg Brooklyn has dominated the season in New York City with a slew of consistently world-class bookings, the likes of which have never really been seen in the five boroughs. With 4th of July week upon us, there's never a shortage of sights and sounds to behold especially in NYC and just in time for the holiday, The Brooklyn Mirage has a stacked few days in store for all of us music lovers.
Tomorrow, Bedouin returns to The Brooklyn Mirage for Saga! The Brooklyn-based duo will transform the venue, bringing the atmosphere they have carefully cultivated on the White Isle alongside an infectious blend of their genre-defying, tech-infused desert sound. Bedouin last brought their Saga party to Avant Garnder last December for what was a truly awe-inspiring event.
Then on July 4, The Day Party is back with Grammy-nominated artist and producer J.Cole makes his highly anticipated return to Brooklyn, along with music by celebrity-favorites, DJ Moma (Everyday People ), DJ Spade and DJ Clue. With the return of the St. John's alumn, The Brooklyn Mirage continues to flex its muscle and widen its scope as not only an oasis for electronic dance music culture but all quality music in general.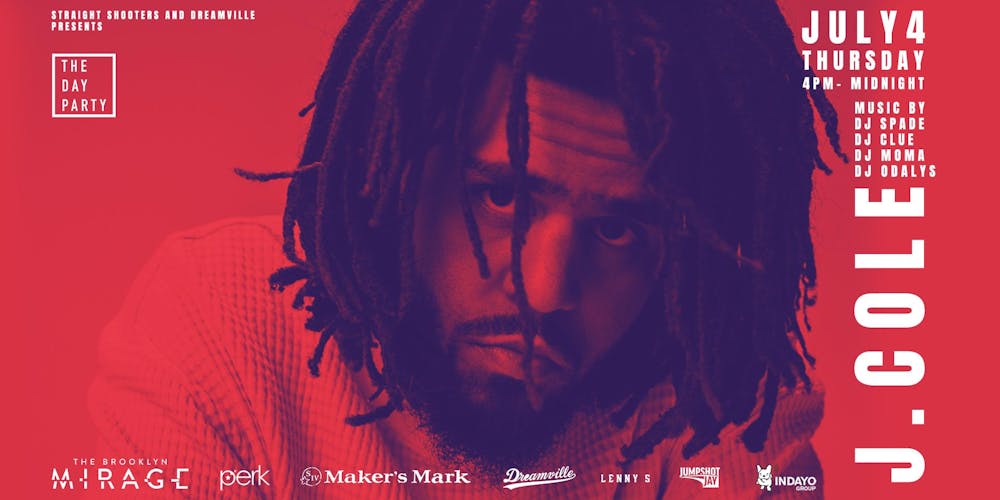 Finally, this stacked run of shows comes to a close with the highly anticipated ARISE event hosted by The Cityfox Experience. An absolute blockbuster lineup of tech and house innovators will come together on Saturday, July 6 including Maceo Plex as he makes his Cityfox debut, Brazilian showstopper ANNA, Dusky, Nastia, Einmusik and so many more.