Big Gigantic heads to Rock Red Rocks for 2 Nights During 'Rowdytown III' 2014 Tour
Big Gigantic is throwing the party of the century in their home state of Colorado at the end of this month. Slated for September 25th and 26th with different lineups each day, this third iteration of the Rowdytown Tour is sure to be a crowd pleaser. With support from Savoy, DVBBS, The Floozies, and Trippy Turtle the first day, and The New Deal, Caked Up, heRobust, and Trippy Turtle again the second day, there really is something for everybody. The icing on the cake for this event is the venue: the legendary Red Rocks Amphitheater. This amazingly beautiful open-air rock amphitheater is nestled in the glorious Red Rocks of Colorado. With a capacity of almost 10,000 people, it's arguably one of the most gorgeous venues in the US. Check the end of this post for some amazing photos of the venue in action.
With their release of The Night Is Young in February of this year (available for free here), Big Gigantic has been pleasing fans with their unique blend of bass and jazz. The album hit #2 on the iTunes Electronic chart upon release, and has been an instant favorite not only because of it's content, but also because  it's completely free. This says a lot about the passion and effort these artists put into their music, and in my opinion shows that they simply just want us to enjoy their music – which is a beautiful thing! Prior to this event the duo has been touring all over the place, performing at Coachella, Bonnaroo, Spring Awakening, Firefly, Counterpoint, Mad Decent Block Party, Mystik Sanctuary, and many other festivals. After this event they will continue their US tour boasting 30 more tour dates, ending with the epic Mad Decent Boat Party.
Tickets are still available but considering this event sold out the past two years, I would secure tickets asap. Tickets start at $40.50 for single day passes and $75 for a 2-day pass. $90 2-day VIP passes appear to be sold out online, but might be available at the door. Check here for tickets, and please note these prices do not include taxes or fees.
The Night is Young – Full Album

Red Rocks empty before a show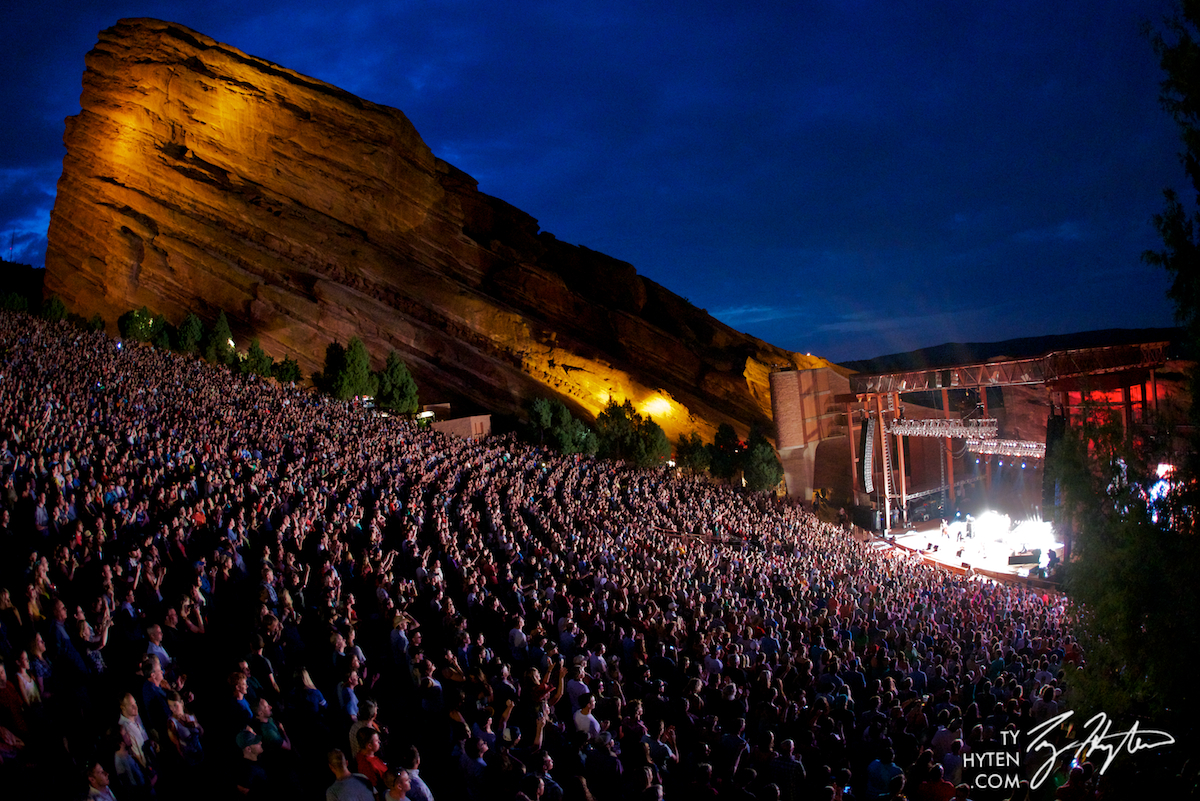 Red Rocks at max capacity

Red Rocks from above